Enjoy Life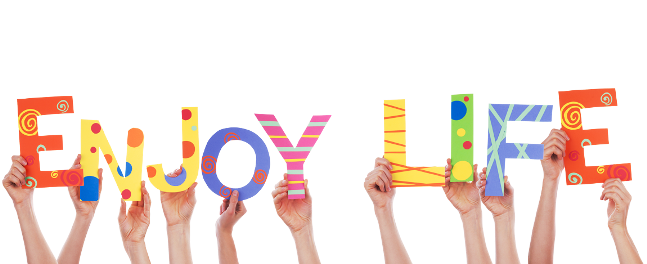 Challenge for this coming week = ENJOY Life!
Enjoy = Take delight or pleasure in, like, love, be fond of, be entertained by, be keen on, appreciate, relish, revel in, adore, lap up, savor, luxuriate in, bask in, get a kick out of, get a thrill out of, dig.
Jesus came to give us life and life more abundantly (John 10:10), so enjoy it to the full. With Him we can live the adventure of a lifetime…a journey better than we could ask, imagine, or think (Ephesians 3:20).
Don't settle. Don't quit. Don't get lost in the muck and mire of everyday life. Make a conscious decision to truly ENJOY life!
---