Love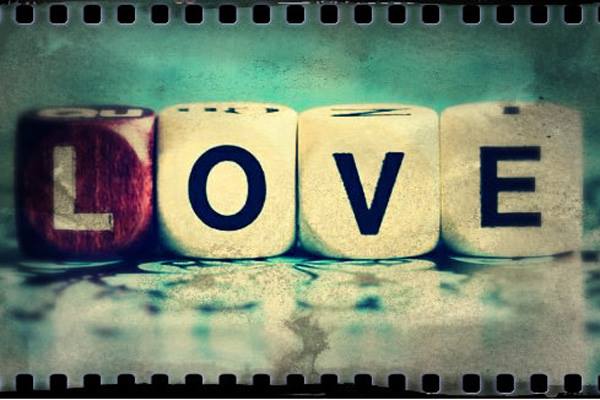 With this being Valentine's Day weekend I found myself thinking about that four letter word we all seem to be searching for. I am sure each of us have a different take on the holiday and all the various ways people celebrate, but I want to bring it back to LOVE, true love. So, here goes…
Love is not a feeling (not a warm fuzzy as my high school youth pastor used to say, often); it does not happen to you (sorry, Cupid); it is not a burst of passion (there goes all those romantic fantasies); it is not words (alone).  Rather, it is a choice—a choice followed by corresponding action.
St. Thomas Aquinas said it this way: "Love is the effective willing of the good of the other."  C.S. Lewis also described it as "a steady wish for the loved person's ultimate good as far as it can be obtained."  Love, therefore, is not centered inward, but outward.  True love is wanting the very best for someone else and then doing everything within your power to make that happen.
Simply put, if you love someone, it is their well-being about which you are concerned (not getting your needs met).  If you love someone, you are willing to do anything and everything to see that person succeed, see their needs met, see their dreams come true (even if it means putting what you need, what you want, and what you dream aside).
Now, I know this is a tall order.  In fact, it seems like it would be nigh unto impossible.  And it will be if you leave out the most important factor in this love equation.  What would that factor be?  (Better stated: Who would that factor be?)  That would be God.  For, He is love—the true kind of love— and it is only from Him and through Him that we will be able to successfully love those who are placed in our lives (whether we think they hung the moon or they are the thorns in our sides).
The convincing proof we need is found throughout God's love letter to us, the Bible. The Lord Himself acted upon His desire to see that we, His creation, experienced first hand the good He had in store for us: "For God so loved the world that he gave his one and only Son, that whoever believes in him shall not perish but have eternal life." (John 3:16, NIV)
As for me, I will be honest.  Love—God's definition of love—is something I have to work at, daily. And the only real way to see how I am doing is to measure myself by His Word…specifically by using I Corinthians 13 as my yard stick.  First, I remind myself that this is a definition of God Himself; therefore, this is the way He acts toward me since He Himself is love embodied according to I John 4 (vv. 8 and 16).  So, when I read I Corinthians 13, I exchange love with God since they are one and the same.  Let me show you what I mean?
The New International Version reads as follows:
4Love is patient, love is kind. It does not envy, it does not boast, it is not proud. 5It is not rude, it is not self-seeking, it is not easily angered, it keeps no record of wrongs. 6Love does not delight in evil but rejoices with the truth. 7It always protects, always trusts, always hopes, always perseveres. 8Love never fails. 
So when I replace love with God, it comes out looking something like this: 
4God is patient, God is kind. He does not envy, He does not boast, He is not proud. 5God is not rude, He is not self-seeking, He is not easily angered, He keeps no record of wrongs. 6God does not delight in evil but rejoices with the truth. 7He always protects, always trusts, always hopes, always perseveres. 8God never fails. 
Next, I make it personal.  I know that God shed His love abroad in my heart (Romans 5:5) when I accepted Him as Lord and Savior, so I should see myself in Him and in this living definition of love: 
4God's love in me is patient. [Therefore, I am patient.] God's love in me is kind. [Therefore, I am kind.] [And because God's love dwells in me] I do not envy, I do not boast, I am not proud. 5I am not rude, I am not self-seeking, I am not easily angered, I keep no record of wrongs. 6I do not delight in evil but rejoice with the truth. 7God's love operating in and through me will always protect, always trust, always hope, always persevere. 8God's love operating in and through me never fails.
Doing this always clears the fog around any given situation in which I find myself – quickly, I might add. Am I saying it is easy to do this?  Easy to really love the way God loves?  Not hardly. Am I saying that it is absolutely necessary?  Most definitely.  Why?  Because if I do not operate in this type of love then the beginning of the same chapter will apply to me, and I do not want that to be so: 
1If I speak in the tongues of men and of angels, but have not love [God's love], I am only a resounding gong or a clanging cymbal. 2If I have the gift of prophecy and can fathom all mysteries and all knowledge, and if I have a faith that can move mountains, but have not love [God's love], I am nothing. 3If I give all I possess to the poor and surrender my body to the flames, but have not love [God's love], I gain nothing.
So, although it is wonderful to have someone in your life who you might be able to call your Valentine, what are you gaining in the end if it is not real love [God's kind of love]?
That being said, I am not slamming Valentine's Day or romantic love.  I certainly want the warm fuzzies and the Happily Ever After.  Don't you?  But we must be ever vigilant to remind ourselves that those things do not make up love, real love.  They are love's bonus!
Today and every day (not just on Valentine's Day) I want those I meet to be drawn to the God who dwells within me, the One who saved me and gave me a purpose.  How is that going to happen if I am not allowing love [God's definition of love, that is] to dictate my actions and my speech?
So, why does the world put so much stock in Valentine's Day?  Well, according to a popular song, "What the world needs now is love, sweet love. It's the only thing that there's much too little of"[1]  So, who better than Christians to share what real love is?  We have the very best to offer…don't we!
That being the case, let's take the opportunity that Valentine's Day presents us with…whether you are single, dating, or married.  First, let's start by measuring ourselves against God's Word.  It will quickly let us know if we are measuring up and pinpoint where we still need some work.  Second, let's go out and put love to the test and watch what happens….because, you know, LOVE NEVER FAILS!!!
1 David, Hal (lyricist) and Burt Bacharach (music). "What the World Needs Now Is Love."
---